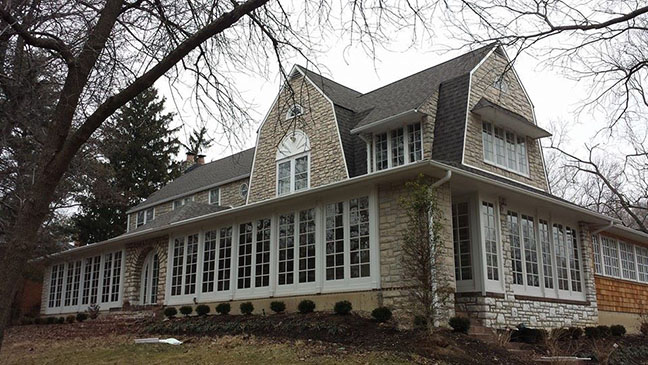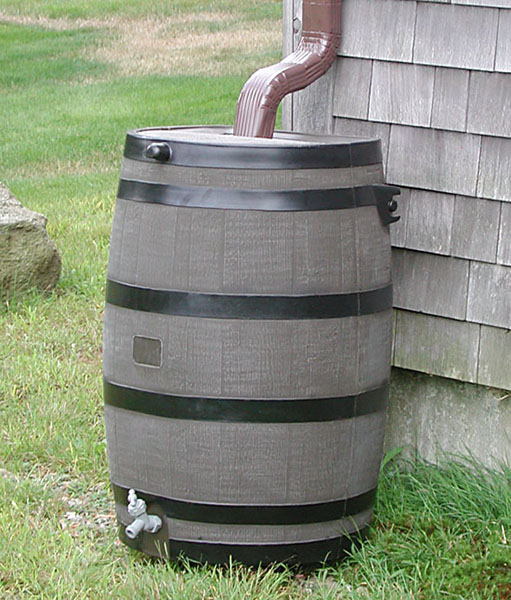 Testimonials
- I called Andrew, the owner of the business, and he came out promptly to look at what I needed to have done and he gave me a very reasonable bid for both the installation of the Master Shield system and the removal of the original system. The removal needed to be completed before another roofing company (selected by me before I know of Andrew) could replace my hail damaged shingle roof, and Andrew coordinated perfectly with the other company both in doing the removal of the original system and in installing the new Master Shield system after the roofers had left the job. If fact, Andrew had his crew start on their installation work before the roofers had finished by working in areas that the roofers had finished. Summery of "How did it go?" - - - Perfectly. Andrew and his crew did a tremendous job.. I don't think it could gone any better.
- I was recommended by a friend who used Andrew's Custom Gutters for her house and her in-laws house. The office manager Victoria promptly returned my call and she seemed very knowledgeable when I told her of our problems. She actually came over later that afternoon and gave us a estimate right away. There was a big storm coming by the end of the week and Victoria said they would try really hard to get the job done (at least the cleaning before the storm). Andrew and his crew showed up the day after we approved the estimate he was very friendly and professional. The best part was that they finished all the work including the new gutters on the garage before the storm broke!!!!! Everything looked great and we were super happy! My husband thought we should have got a few more estimates but in the end we were super please with the price for our budget. My neighbor across the street ended up paying a bit more and didn't have as good of a job done by another company and were not pleased at all. They ended up calling Andrew to come fix their bad work!!!!!!!!! Definitely will recommend them to anyone looking for gutter cleaning and repair!
- Found Andrew' Custom Gutters here on Angie's List. I reached to them based off of others reviews. We had an issue where the existing gutter was not working properly and causing work to be directed into the house and causing water damage. He responded to my message in less than 30 minutes after sending and was out the next morning to inspect and give me an estimate. After agreeing to the proposal that afternoon he had a group of guys out first thing the next morning and we're done by lunch (small job on an old row home). I was extremely please with the quality and craftsmanship of the job and the professionalism of the guys performing the work. Will definitely use them again if we decide we need more gutters.
- Thanks for fixing the garage gutters. They look so much better and when it rains work perfectly. Plus, you did it in no time!
- Andrew came exactly when scheduled to inspect the gutter and give me a quote to replace it. He saw that the gutter was hanging and in danger of falling, so he agreed to come out the next day. He ended up coming out one day later due to a delay on another job. On the day he came he found the gutter didn't need to be replaced but he did have to replace the flashing.  He gave me a credit for reusing the gutter, which paid for replacing the flashing.  The total cost was more than the original quote, but it included extra materials and labor so I was satisfied. The work was done quickly and the gutter is now installed at the correct angle so it drains better. I was very please with Andrew's work and promptness. I would not hesitate to use him again, and I highly recommend him for any work involving gutters. - A. W.      
- When I called Andrew he was out the next day to give me an estimate. When the crew showed up they were friendly and courteous and installed my new gutters in a couple of hours. I would highly recommend Andrew's Custom Gutters.  - Steve C.
- Bought a house that turned out to need more gutter and roof work than expected. Got exactly what I needed for a lot less than some of the bigger outfits from Andrew's and, while still early, looks like high quality work. He and his crew were easy to work with , maintained good communication and I would recommend the company to anyone.  - Ian T. 
- I had Andrew's Custom Gutters come by my property and install new gutters in June 2015. He came by my house gave me a fair bid, we agreed on a price and his crew showed up a week later and did the job in one day. It's been 5 months and the new gutters are excellent. I highly recommend Andrew's Custom Gutters.  - Clyde R.